Ongoing Trend in Low Employee Engagement
According to Gallup, U.S. employee engagement hit an average of 32.4% in February of this year. The concern which remains is, that's the highest it has been in 3 years. Why are employees so disengaged from their work? The blame doesn't solely fall on the leadership or the employees themselves; true engagement requires enrollment from everyone in an organization. We have developed our own short 8-question survey to explore this phenomenon further.
Please take this short survey, which should take only a few minutes. In a couple of weeks we will post our analysis of the results. Does Possibility Radiate in Your Organization?
Proven Engagement Benefits
Groh Productions has produced films that have been used in 95% of the Fortune 500 companies in over 80 countries. This year, we announced our new e-learning platform that makes our proven programs, as well as all-new content, available in a whole new way. Drive engagement with desktop and mobile accessibility; receive in-depth pre and post assessments to track retention and effectiveness; engage in organization-wide discussions that can provide a deeply effective learning environment.
Learn how we can double your employee engagement in 90 days. Contact us for a 10 minute demo.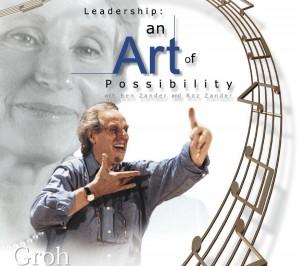 Check out the free trial of our course based on one of the best-selling leadership training films of all time, Leadership: An Art of Possibility.
We also offer an all-new course based on the film We Will, which explores how Under Armour has managed to grow 20% every year for a decade as a direct result of a culture that has engagement, agility and community at its heart.