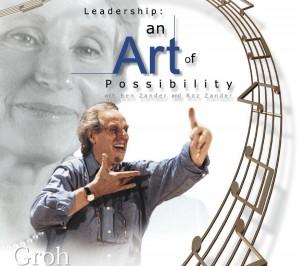 The Art of Engagement
Recently challenged by a client to come up with a different way to present deep and lasting engagement for a diverse audience which needed to be inspired to change, we reviewed the key question: how do you inspire real engagement in end learners which leads to a PROVEN change in behavior which is applied to their work (and life)?
We start conversations with clients by getting right to the point.
Who are you trying to engage right now but not getting through and what do you see as the barrier?
HOW are you inspiring them to be the most that they can be?
Engage end learners now and see how transformed your group can be in sixty days:
Experience what is often considered the most powerful, inspiring leadership engagement film of all time
Preview the new E-Learning (and Guided Social Learning) Course with extensive support materials
Try risk-free at no cost for 30 days
Pre and post assessments, end learner engagement analytics
Ask to demo our library of film-based engagement courses easily customized for a client specific to their most urgent needs
Discover ease of use right out of the box
Discover Nine Proven Learning Principles 
In this course end learners will ENGAGE in interactive social learning activities around:
The new leader's job is to awake possibility in other people
The leaders is the relentless architect for the possibilities that others can be.
The new era of leadership has to do with ENROLLING people.
You cannot comment people to do it; they must become enrolled by their own choice.
To spark possibility in people gives you ALL OF THEM.
Enroll every voice in the vision
Enroll individuals from every role in the organization.
When leadership is defined not as a position you hold but as A WAY OF BEING, you can discover that you can lead from wherever you are.
Recognize downward spiral conversations and enroll people in the journey to engagement and possibility (growth, success)
Everyone is interested in leadership, the questions is what kind of leadership is the most effective?  How do you awake people to be the most that they can be?
How to deeply engage others.
This new era of leadership is about relationships; and it is about conversations.  What is this conversation I am having with people and how is it affecting the other person I am having a conversation with?
We don't talk about what we should be as leaders we are talking about what we are BEING
WHO ARE WE BEING as leaders?  As peers and colleagues?
Are we inspiring contribution and sharing, problem solving to reach new levels of success?
Are we dominating people or are we inspiring them to be the most that they can be?
Everyone Gets an "A" (give people a possibility to live into not an expectation to live up to)
The practice of getting an "A" represents what a person can see in themselves if they have no fears and no barriers.  Creating an environment of an "A" is a totally different paradigm; it is the paradigm of possibility.
Leaders need to remind themselves (consistently) not to take themselves too seriously
The Conductor Does Not Make a Sound
The conductor of an orchestra does not make a sound.
He depends for his power on his ability to MAKE OTHER PEOPLE POWERFUL.
The job of the conductor of an orchestra is to awaken possibility in other people.
Discover the most powerful engagement film tool of all time now in an online E Learning course.